40 frases coloquiales en inglés que los nativos usan [con audios y frases de ejemplo]
Está bien dar clases de inglés o estudiar con libros de texto, ¿pero estás aprendiendo tal y como hablan los angloparlantes?
Es posible que no. ¡Por eso en este post te enseño 40 frases coloquiales en inglés que seguro escucharás decir a un nativo!
¡Vamos a verlas!
Contents
Download: This blog post is available as a convenient and portable PDF that you can take anywhere. Click here to get a copy. (Download)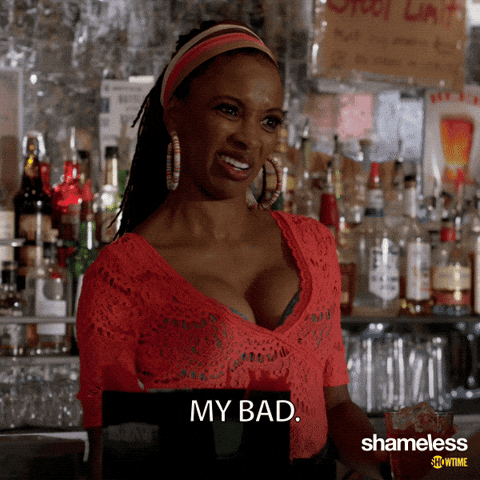 Mi culpa / Culpa mía
Person A: Hey, I accidentally spilled coffee on your notebook. I'm really sorry about that.
Oye, he tirado sin querer el café en tu cuaderno. Lo siento mucho.
Person B: Oh, no worries! My bad for leaving it so close to the edge of the table. Thanks for letting me know.
¡No te preocupes! Culpa mía por dejarlo tan cerca del borde de la mesa. Gracias por decírmelo.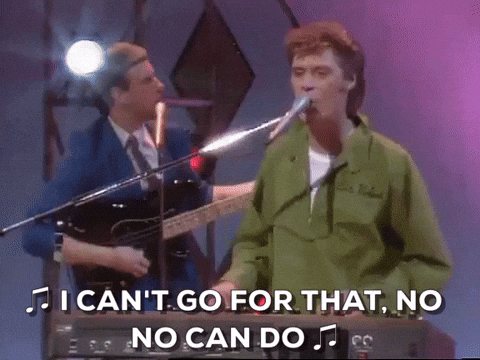 No puedo
Una manera informal de decir que algo es imposible o no se puede hacer.
Anna: Hey, can you cover my shift at work tomorrow? I have something urgent to take care of.
Oye, ¿puedes hacer mi turno mañana? Tengo una urgencia.
Carl: I wish I could, but I've already got plans tomorrow, so no can do, sorry.
Ojalá pudiese, pero ya tengo planes, así que no se puede, lo siento.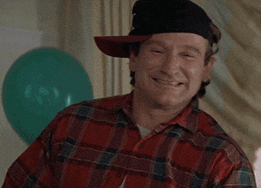 ¿Qué tal? / ¿Qué haces?
Un saludo informal para preguntar cómo está alguien o qué está haciendo.
Tanya: Hey, John, what's up?
Hola, John, ¿qué haces?
John: Not much, just finished work for the day. How about you?
Poca cosa, acabo de terminar de trabajar por hoy. ¿Qué hay de ti?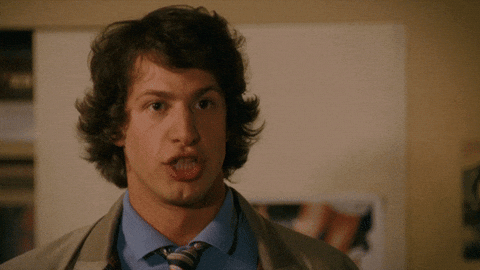 ¡Qué guay! / ¡Toma ya! 
Una expresión de aprobación o conformidad.
Elisabeth: I just got us tickets to the concert next week!
¡Acabo de conseguir entradas para el concierto de la semana que viene!
Thomas: Cool beans! I've been wanting to see that band live for so long. Thanks!
¡Toma ya! Llevo mucho tiempo queriendo ver a ese grupo. ¡Gracias!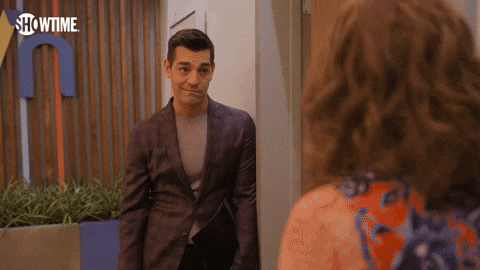 ¡Resiste! / ¡No te rindas! / ¡Ánimo!
Aliento para seguir adelante o superar situaciones difíciles.
Annie: I'm really struggling with this subject.
Esta asignatura me está costando mucho.
Sam: Hang in there! You'll get the hang of it.
¡Ánimo! Ya le cogerás el tranquillo.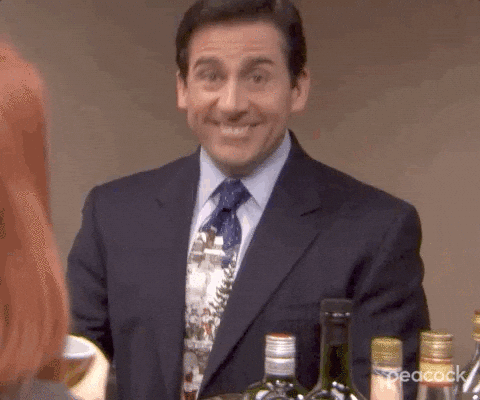 Seguro que sí / Tenlo por seguro
Una manera efusiva de decir «sí» o expresar acuerdo.
Paul: Hey, do you want to grab a pizza for dinner tonight?
Oye, ¿te apetece cenar pizza esta noche?
Fraser: You bet! Pizza sounds great. Let's go to that new place downtown.
¡Claro que sí! Me parece bien pizza. Podemos ir a ese sitio nuevo del centro.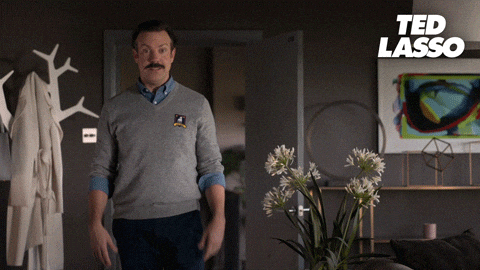 Soy todo oídos
Una forma de indicar que estás listo y con ganas de escuchar a la otra persona.
Callum: I've got some exciting news to share, but I'm not sure how to start.
Tengo que contarte algo, pero no sé cómo empezar.
Avril: No problem, go ahead. I'm all ears. Tell me what's going on.
Venga, adelante. Soy todo oídos. Dime qué pasa.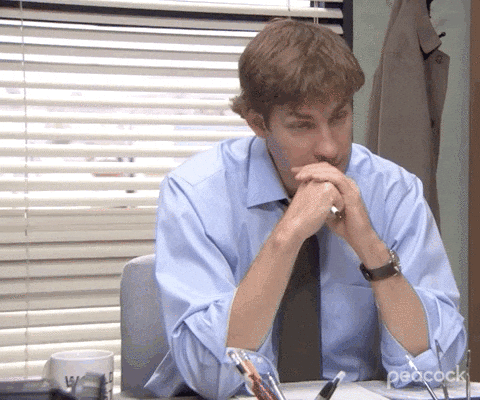 ¡Qué lata! / ¡Qué fastidio! / ¡Qué mala onda!
Una forma de expresar decepción o frustración.
Peter: Hey, I heard you went to the beach this weekend. How did it go?
Oye, me he enterado de que has estado en la playa este fin de semana. ¿Cómo fue?
Patrick: Well, it was a total bummer. The weather was lousy the whole time, and we had to stay indoors most of the trip.
Pues un fastidio. Hizo mal tiempo y tuvimos que quedarnos en casa casi todo el día.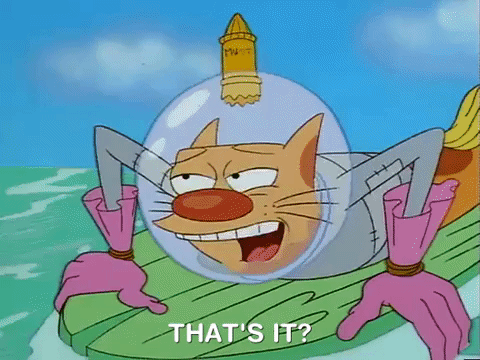 Pan comido
Algo que es muy fácil.
Oliver: I'm thinking of cooking a special dinner on Saturday, but I'm not much of a chef.
Estoy pensando en hacer algo especial para cenar el sábado, pero no soy muy cocinillas.
Sasha: Cooking can be a piece of cake if you follow a simple recipe.
Cocinar es muy fácil si sigues una receta sencilla.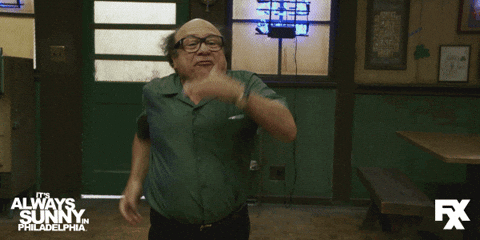 ¡Vamos! / ¡A por ello! / ¡Adelante!
Animar a hacer algo o a arriesgarse.
You've got the skills and experience, and this is a great opportunity. Don't hold back; go for it!
Tienes las aptitudes y la experiencia necesarias, y es una gran oportunidad. No te lo pienses, ¡a por ello!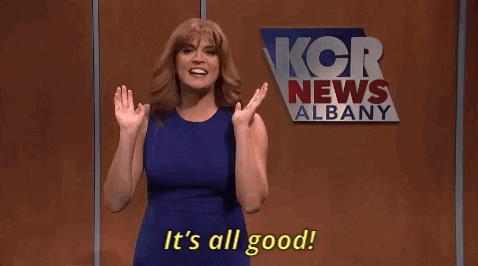 No pasa nada / No hay problema
Paula: I'm sorry I'm running a bit late for our meeting. I got stuck in traffic.
Perdona, pero voy a llegar un poco tarde a la reunión. Hay mucho tráfico.
Andrew: It's all good. Traffic can be unpredictable.
No pasa nada. El tráfico es impredecible.
No te preocupes / No hay problema
Lisa: I forgot to pick up the groceries you asked for.
Se me ha olvidado comprar la comida que me has pedido.
Tom: No worries, I found something else to make for dinner.
No te peocupes, he pensado otra cosa para cenar.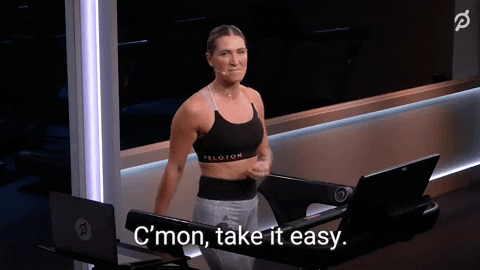 Tranquilo/a / Con calma / Cuídate
Una forma de despedirse o de tranquilizar a alguien.
John: Well, I have to head out now. It was great catching up with you!
Bueno, me tengo que ir. ¡Me ha gustado volver a verte!
Mark: Yeah, it was! Take it easy, John. See you soon!
Sí, lo mismo digo. Cuídate, John. ¡Nos vemos!
¡Mentira! / ¡No te creo! / Ni de coña
Exclamación de incredulidad o sorpresa.
Travis: You won't believe it, but I just won the lottery!
No te lo vas a creer, ¡pero acabo de ganar la lotería!
Amber: Get out of here! Are you serious?
¡No te creo! ¿En serio?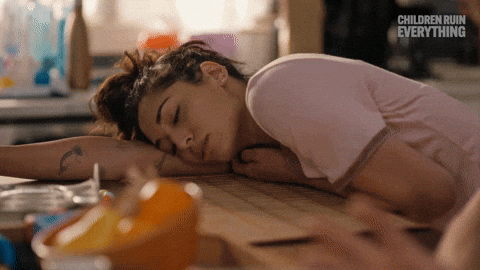 Estoy agotado / Estoy cansadísimo
Mick: Hey, do you want to go for a run with me after work?
Oye, ¿quieres ir a correr después del trabajo?
Sophia: I'd love to, but I can't. I had a really long day at the office, and I'm beat. Maybe tomorrow?
Me encantaría, pero no puedo. Ha sido un día largo de trabajo y estoy agotada. ¿Mañana?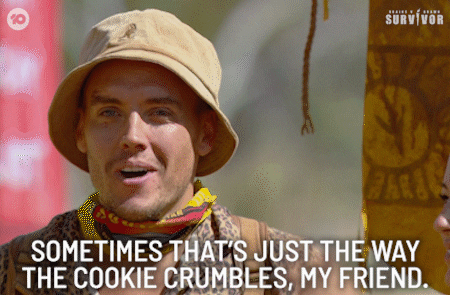 Así es la vida / Es lo que hay
Aceptar un resultado o una situación desafortunada.
Olivia: I accidentally dropped my phone, and now the screen is cracked.
Se me cayó sin querer el teléfono y tengo la pantalla rota.
David: Well, that's the way the cookie crumbles. Maybe you can get it repaired.
Bueno, es lo que hay. A lo mejor te la pueden arreglar.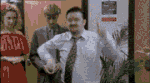 Eres la bomba / Eres lo más
Una manera de felicitar o demostrar aprecio a alguien.
Wow, Sarah, that idea is amazing! You're the bomb!
¡Guau, Sarah! ¡Es una idea incríble! ¡Eres lo más!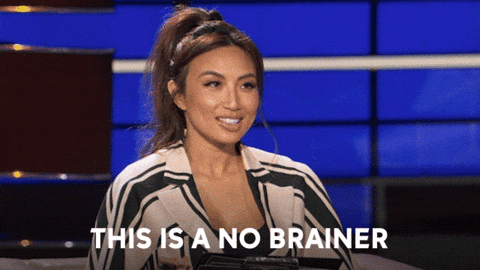 Es obvio / Es evidente
Una decisión o elección que resulta muy fácil y obvia.
Choosing the job with higher pay and better benefits is a no-brainer.
Elegir el trabajo mejor pagado y con mejores condiciones es algo obvio.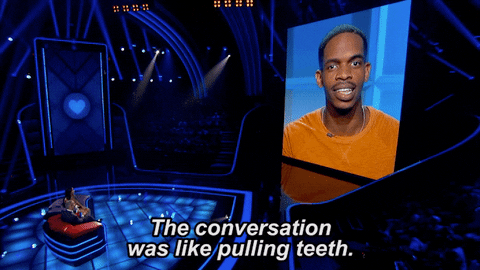 Muy complicado / Complicadísimo
Trying to get my teenager to clean their room is like pulling teeth.
Intentar que mi hijo adolescente limpie su cuarto es dificilísimo.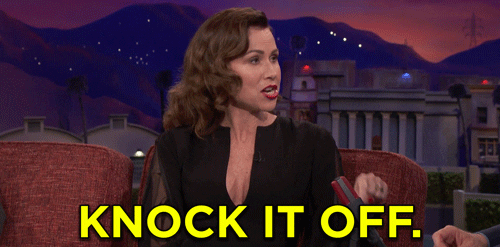 ¡Basta! / ¡Para! / Ya vale
Decir a alguien que deje de hacer lo que está haciendo, normalmente cuando molesta.
Sarah: James, your drawing is terrible! I can do better in my sleep!
James, ¡pintas fatal! ¡Yo lo hago mejor durmiendo!
James: Oh yeah? Well, your singing is so bad, it makes my ears bleed!
¿Ah, sí? ¡Pues tu cantas tan mal que me sangran los oídos!
Parents: Knock it off, you two! We're trying to have a peaceful drive.
¡Parad ya! Vamos a tener el viaje en paz.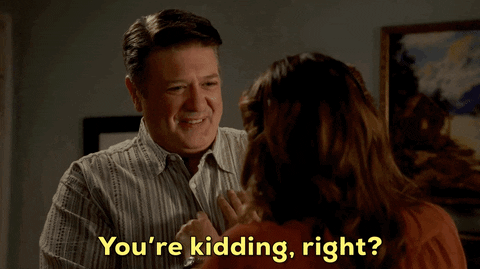 Estás de coña, ¿no? / No lo dices en serio, ¿no?
Mark: The boss wants us to finish this project by tomorrow afternoon.
El jefe quiere que terminos este proyecto antes de mañana por la tarde.
Lisa: You're kidding, right? There's no way we can get it done that quickly!
No lo dices en serio, ¿no? ¡Ni de broma lo podemos acabar tan rápido!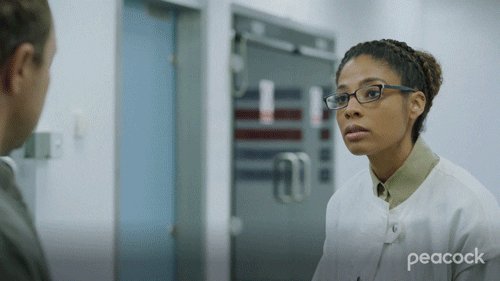 ¡Nos vemos!
Una manera informal de despedirse.
Derek: I'll call you tomorrow to discuss the project.
Te llamo mañana para hablar del proyecto.
Pierre: Sounds good. Catch you later!
Me parece bien. ¡Nos vemos!
Ser sincero / No exagerar
Alentar a alguien a ser sincero y honesto consigo mismo.
You know, Chris, during the team meeting, I noticed you kept it real with your feedback on the project.
Sabes, Chris, en la reunión de equipo me he dado cuenta de que has sido sincero con tus comentarios sobre el proyecto.
Dar en el clavo / Clavarla
Terminar una tarea o hacer algo muy bien.
Alex, that guitar solo was amazing! You totally nailed it!
Alex, ¡el solo de guitarra ha sido increíble! ¡Lo has clavado!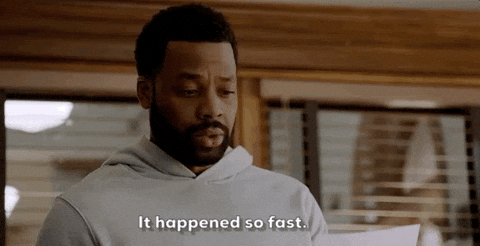 El tiempo vuela
Expresar sorpresa por lo rápido que ha pasado el tiempo.
Can you believe it's already been a year since we started working together? Time flies!
¿Te puedes creer que ya ha pasado un año desde que empezamos a trabajar juntos! ¡Cómo pasa el tiempo!
No le des más vueltas / No te rayes
Decir a alguien que no se preocupe o agobie por algo.
Dan: Hey, you're running a bit late. I've already ordered; hope that's okay.
Oye, llegas un poco tarde. Ya he pedido, espero que no te importe.
Nick: Don't sweat it! Thanks for ordering. I'll be there in a couple of minutes.
¡No te rayes! Gracias por pedir la comida. Llegaré en unos minutos.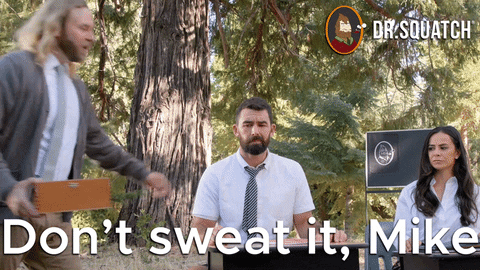 Estar en la ruina / Estar sin un duro
Tener muy poco dinero o pasar apuros económicos.
Catherine: Hey, do you want to go out for dinner tonight?
Oye, ¿quieres salir a cenar?
Bruce: I'd love to, but I can't. I'm broke as a joke after paying all my bills this month.
Me encantaría, pero no puedo. Estoy sin un duro después de pagar todas las facturas de este mes.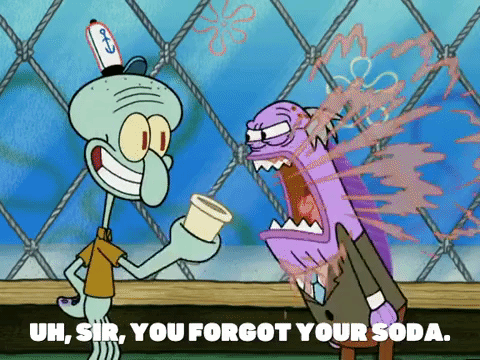 Cortesía de la casa / Invita la casa
Algo que es gratis o sin ningún coste.
Your coffee is ready, and it's on the house today. Enjoy!
Aquí tiene el café; invita la casa. ¡Que aproveche!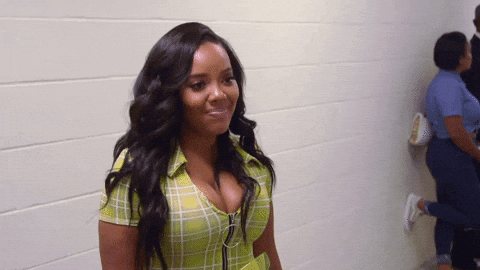 ¡Qué de tiempo! / ¡Cuánto tiempo!
Saludar a alguien que no ves desde hace tiempo.
Sarah, is that you? Long time no see!
Sarah, ¿eres tú? ¡Qué de tiempo!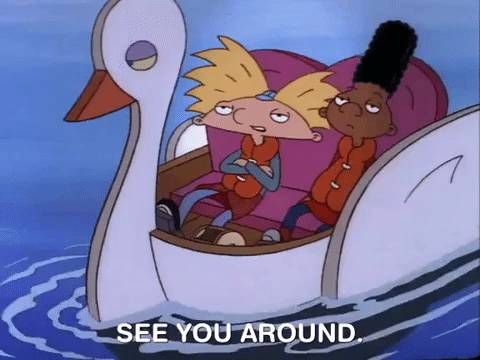 Nos vemos
Otra forma de despedirse.
Robert: It was great meeting you at the party last night!
¡Fue un placer conocerte en la fiesta anoche!
Emma: You too! I had a blast. See you around!
¡Lo mismo digo! Me lo pasé muy bien. ¡Nos vemos!
No es mi rollo / No me va / No me interesa
Indicar que algo no es de tu agrado o preferencia.
Mia: Hey, there's a new action movie out this weekend. Do you want to go see it with me?
Oye, este fin de semana sale una nueva película de acción. ¿Quieres ir a verla conmigo?
Audrey: Thanks for the invite, but action movies really aren't my cup of tea. I prefer romantic comedies.
Gracias por invitarme, pero las pelis de acción no me van mucho. Prefiero las comedias románticas.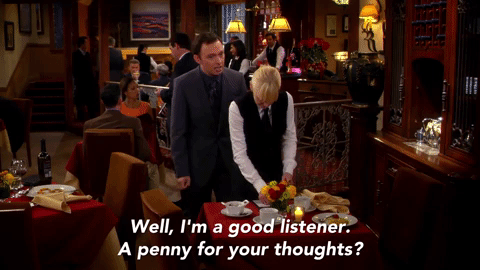 ¿En qué piensas?/ Me gustaría saber en qué estás pensando
Rachael: You seem a bit lost in thought. Is everything okay?
Estás muy pensativa. ¿Te pasa algo?
Michael: Oh, I was just thinking about a problem at work. It's been on my mind all day.
Estaba dándole vueltas a un problema del trabajo. Llevo todo el día pensando en eso.
Rachael: Well, a penny for your thoughts. Maybe I can offer some advice or just listen.
Me gustaría saber en qué estás pensando. A lo mejor te puedo aconsejar o simplemente escuchar.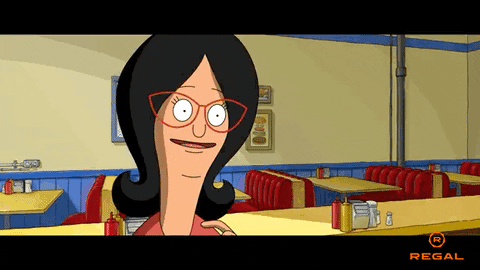 ¡Bravo!
Una forma efusiva de expresar acuerdo o aprobación.
Ellen: Our supervisor was really impressed with the presentation we gave yesterday.
Nuestro supervisor quedó impresionado con la presentación que hicimos ayer.
Juliet: Right on! That's great to hear. We put a lot of effort into it, and it's rewarding to know it paid off.
¡Bravo! Me alegra oírlo. Nos esforzamos mucho y es gratificante saber que mereció la pena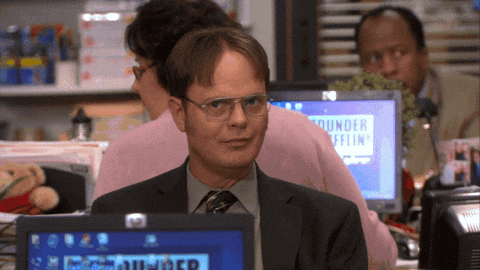 Secreto / Confidencial
Mantener algo en secreto o bajo confidencialidad.
Tommy told me he's planning a surprise birthday party for his wife, but it's all very hush-hush.
Tommy me dijo que está organizando una fiesta de cumpleaños sorpresa para su mujer, pero que es todo secreto.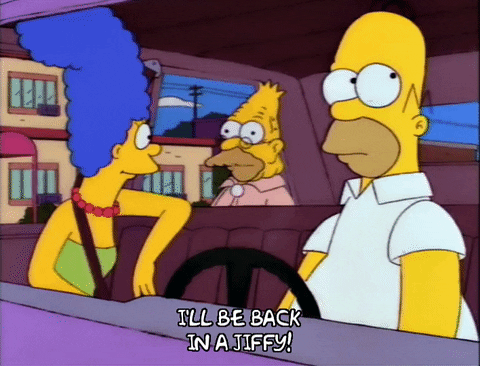 En un abrir y cerrar de ojos / En un periquete / En un santiamén
I'll run to the store and pick up some milk. I'll be back in a jiffy.
Voy a la tienda a por leche. Vuelvo en un santiamén.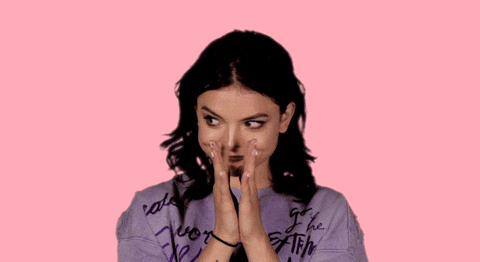 No andar en nada bueno / Estar tramando algo
I saw those kids hanging out by the abandoned building late at night. They looked suspicious, like they were up to no good.
Vi a esos chicos rondando por el edificio abandonado a altas horas de la noche. Me parecieron sospechosos, como si estuvieran tramando algo.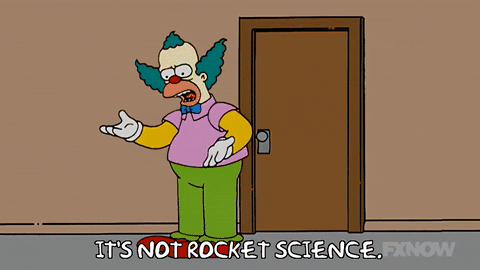 No hace falta ser Einstein
Mark: I can't believe we're having so much trouble with this computer setup.
No me puedo creer que se nos esté complicando tanto la configuración del ordenador.
Fred: Come on, don't stress about it. It's not rocket science.
Venga, no te agobies. No hace falta ser Einstein.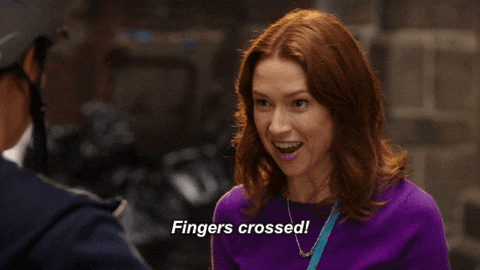 Crucemos los dedos
I just submitted my job application. The interview is next week. Fingers crossed!
Acabo de enviar mi solicitud de empleo. La entrevista es la semana que viene. Crucemos los dedos.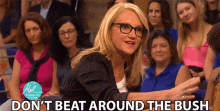 Andar con rodeos / Irse por las ramas
Erica: Hey, have you talked to John about the money he owes you?
Oye, ¿hablaste con John del dinero que te debe?
Andrea: Yeah, I did, but he kept beating around the bush.
Sí, pero sigue yéndose por las ramas.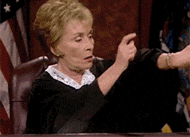 Darse prisa
Come on, we're going to miss the beginning of the movie! Get a move on!
Venga, ¡nos vamos a perder el principio de la peli! ¡Date prisa!
Si quieres aprender inglés tal como lo hablan los nativos, usa plataformas como FluentU.
En FluentU tienes montones de vídeos con subtítulos interactivos con los que podrás conocer el significado de una palabra al momento. Además, te recomendará vídeos relacionados con lo que estés estudiando.
Y lo mejor de todo es que podrás hacerlo desde cualquier parte y en cualquier momento del día con la app para iOS y la app para Android.
¡Espero que te haya gustado y hayas aprendido cositas nuevas!